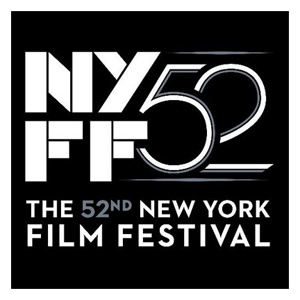 Kent Jones' 2nd time at the helm of the New York Film Festival is an impressive one, with two major American world premieres opening this fall, a host of U.S. premieres of notable world auteurs, and 1st time appearances by several New York indie filmmakers. The 52nd festival runs between September 26 and October 12.
Opening the festival is "Gone Girl," David Fincher's adaptation of Gillian Flynn's best-selling novel. Ben Affleck stars as a bar owner in Missouri who becomes the prime suspect after his wife goes missing on the day of their fifth anniversary. Rosamund PIke plays the wife, seen in extensive flashbacks detailing their crumbling marriage. It will be interesting to see how Fincher treats the sometimes unreliable narration that was used in the book. Some surprising choices round out the cast, including Neil Patrick Harris as the wife's ex-boyfriend, Tyler Perry as a superstar attorney and Emily —the model made famous by the "Blurred Lines" video— plays a coed who has an affair with Affleck's character.
Paul Thomas Anderson is the first director to adapt a Thomas Pynchon novel but he's chosen one of the reclusive author's more approachable creations. "Inherent Vice," Pynchon's 2009 book was a comical noir set in 1970 Los Angeles concerning a pothead private eye named Larry 'Doc' Sportello. Anderson again casts Joaquin Phoenix, this time in the role of Doc, Josh Brolin as a police detective and Katherine Waterston (daughter of Sam) as Sportello's ex-girlfriend, Shasta Fay Hepworth. (Pynchon loves colorful names.) The Manson trial going on at the time underscores the story's paranoid mood. The Festival's centerpiece feature also stars Reese Witherspoon, Benicio Del Toro, Martin Short, Owen Wilson, and Jena Malone.
"Birdman or The Unexpected Virtue of Ignorance" has Michael Keaton playing a former action hero who, in an attempt to bolster his reputation, directs a theatrical version of a Raymond Carver short story collection. Edward Norton and Naomi Watts play actors in the theatrical production. Directed by Alejandro G. Iñárritu ("21 Grams"), "Birdman" closes the festival.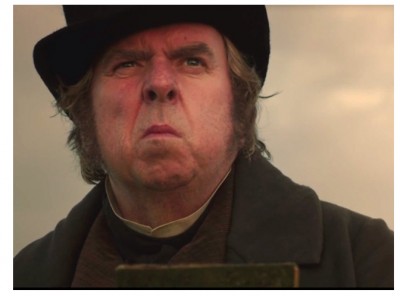 There are an unusually high number (count 'em… 11!) of English language films in the main slate this year. With "Foxcatcher," director Bennett Miller ("Moneyball") tells the true story of the paranoid schizophrenic billionaire John E. du Pont (an unrecognizable Steve Carell), who, in 1996, killed one of two brothers (Mark Ruffalo and Channing Tatum) he recruited for a wrestling team  he hoped to found. David Cronenberg returns to the festival with "Maps to the Stars," a dark satire of Hollywood narcissism starring Julianne Moore, John Cusack, and Robert Pattinson. Abel Ferrara works again with Willem Dafoe, this time casting him as controversial Italian filmmaker Pier Paolo Pasolini. "Pasolini" portrays the last hours of the auteur's life, before his murder in 1975.
Richard Gere plays a man suddenly forced into homelessness in Oren Moverman's "Time Out of Mind." UK director Mike Leigh's "Mr. Turner" portrays the last years of painter J.M.W. Turner. Timothy Spall plays the eccentric master of 19th-century landscapes. Indie filmmaker Alex Ross Perry's third feature "Listen Up Philip" stars Jason Schwartzman as a writer on the eve of his sophomore novel. Jonathan Pryce plays his mentor (based somewhat on Philip Roth). Nick Broomfield's documentary "Tales of the Grim Sleeper" asks why it took LA police twenty years to charge Lonnie Franklin Jr. with a string of serial murders (mostly of young black women). And New York filmmaker brothers Josh & Benny Safdie tell the story (based on the female lead's own unpublished novel) of two Upper West Side New York junkies in love in "Heaven Knows What."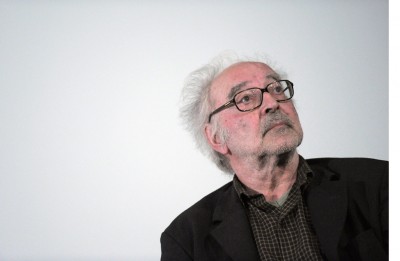 Don't worry Francophiles, there are also several titles from French auteurs old and young. The subject of late Alain Resnais's final film, "Life of Riley" is mortality itself as three couples react to the news that a mutual friend is terminally ill. Olivier Assayas returns to the festival with "Clouds of Sils Maria." Juliette Binoche plays an actress playing a different role in the revival of the same play that made her famous two decades earlier. Her old part is played by a new young superstar (Chloë Grace Moretz). Rivalry and generational politics are a sure bet. Kristen Stewart also stars.
"Eden," directed by Mia Hansen-Løve, is informed by her DJ brother's experience as pioneer of the 1990s French rave scene. Jean-Luc Godard's 43rd feature is his first in 3-D. "Goodbye to Language," a huge hit at this year's Cannes Festival, is as hard to describe as any recent Godard film: poetic, philosophic, digressive, essayistic. And starring the master's dog, Roxy.
And that's only a little over half of the slate. There are also new films by Pedro Costa, Asia Argento, Hong Sang-soo, Matías Piñeiro, Bertrand Bonello, Alice Rohrwacher, Mathieu Amalric, the Dardenne brothers and many more films and events still to be announced. Go to filmlinc.com for tickets and other details.