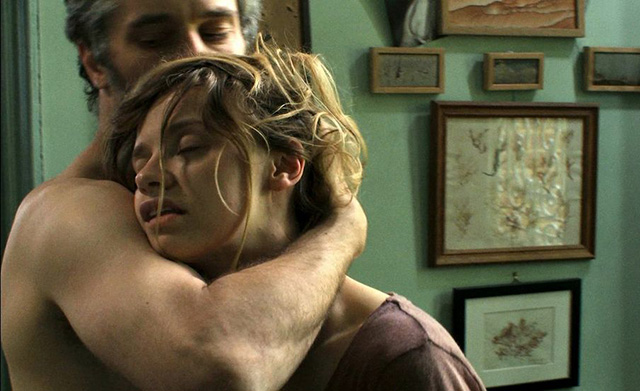 The 29th edition of "Rendez-Vous with French Cinema", a co-presentation of the Film Society of Lincoln Center and Unifrance Films, begins early next month. 24 films —all of them released in France the past year— will be shown, most of them with the director on hand at selected screenings. The genre of choice this year is definitely domestic drama–12 of them can be tagged as such. The remaining films include five political dramas, two romantic comedies, two thrillers, two comedies and one documentary. And in contrast to most world cinemas these days, almost half of the films are directed by women! Here's my pick of ten must-sees. The festival begins March 6 and ends March 16. Tickets are available at filmlinc.com.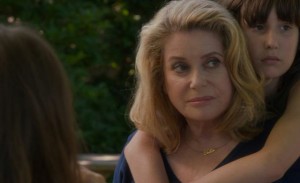 The great Catherine Deneuve plays Bettie, an aging former beauty queen spurned by her lover for a younger woman in Emmanuelle Bercot's "On My Way." This and other things prompt her to take a spontaneous road trip. Her adventures are interrupted by her estranged daughter (played by French pop musician Camille) who asks her to drive Bettie's grandson to a family reunion. Bettie is forced to revisit her past, with mixed results. Deneuve was nominated for a 2014 Best Actress César Award for her performance.
Veteran director Bertrand Tavernier's "The French Minister" is adapted from co-screenwriter Antonin Baudry's graphic novels about working in the Foreign Ministry. A young man learns the ropes of diplomacy when he is hired as the new speechwriter for the Minister of Foreign Affairs (played by Tavernier regular Theirry Lhermitte). Julie Gayet, who plays a policy advisor, has recently been paired with French president François Hollande in the tabloids. Research?
"Age of Panic" is a political comedy about a cable news reporter (Laetitia Dosch) having a very bad day. Besides covering the presidential elections in front of the Socialist Party headquarters, she's trying to keep her ex-husband away from her daughters and her inept babysitter is little help. Justine Triet's first feature is largely improvised, with scenes filmed during the actual 2012 election day. Spoiler: François Hollande won.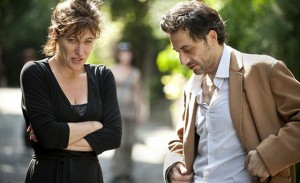 Valeria Bruni Tedeschi directs and stars in "A Castle in Italy," her third time behind the camera. Semi-autobiographical, it has Tedeschi playing a single woman in her 40s who is conflicted about what to do when her family is faced with the loss of their home in Italy. A brother dying of AIDs and a young lover (Louis Garrel) complicate the equation. Trivia: how is Tedeschi connected to the "Age of Panic?" Answer: her sister Carla is married to Nicolas Sarkozy, the former president of France, who was defeated by François Hollande in 2012.
In "Love Battles," James Thiérrée and Sara Forestier play a couple who use physical combat (wrestling in mud, even) as a method for breaking through whatever is keeping their relationship from advancing. Didn't the French used to call this Apache dancing? Thiérrée, by the way, is a trained acrobat and also Charlie Chaplin's grandson. Bonus points if you know who director Jacques Doillon's actress daughter is and who her half-sister is. (Lou Doillon and Charlotte Gainsbourg.)
The new Larrieu brothers film "Love is the Perfect Crime" stars the always memorable Mathieu Amalric as a womanizing professor who becomes a suspect when one of his conquests disappears. The darkly comic thriller also features some stunning winter landscapes in the Swiss Alps and the unique architecture of the École Polytechnique Fédérale de Lausanne.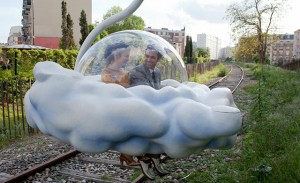 Michel Gondry's new French language film "Moon Indigo" takes its title from a Duke Ellington song that a couple played by Romain Duris and Audrey Tautou ("Amélie") dance to at the beginning of a fanciful romance. It's based on a much-loved 1947 Boris Vian novel called "L'Écume des Jours," which means "Froth on the Daydream." And Gondry's love of the daydreamy fantastic is here in abundance: Rube Goldbergian inventions, manic behavior, a philosopher named Jean-Sol Partre (a spoonerism of Jean-Paul Sartre), and an unusual tragedy–a flower growing in the heroine's lung!
25 years of family life is compressed into 94 minutes in Katell Quillévéré's "Suzanne." Sara Forestier plays the title character, who complicates life with her widowed father and older sister when she gets pregnant at age 15. The three leads have all been nominated for 2014 César acting awards.
It wouldn't be a French film festival without something starring Isabelle Huppert! Her latest feature, directed by Serge Bozon–"Tip Top"–is what the French call a policier (police movie) but it's also a funny dissection of policier conventions. Huppert and Sandrine Kiberlain play internal affairs detectives whose latest case stirs up racist, sexist and postcolonial tensions. Based on a pulp novel by prolific Welsh crime novelist Bill James.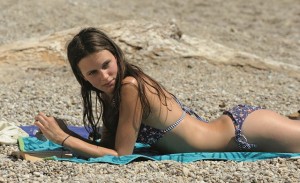 Finally, director François Ozon ("Swimming Pool") brings "le sexy" to the series with "Young & Beautiful," the first film of breakout star Marine Vacth. She plays a 17-year-old who becomes a prostitute, not just for money, but for–and this is from the press notes–"self-discovery." (Did I hear someone say "Belle de Jour?") Let's see if Ozon can pull this off–two César nominations indicate he has.