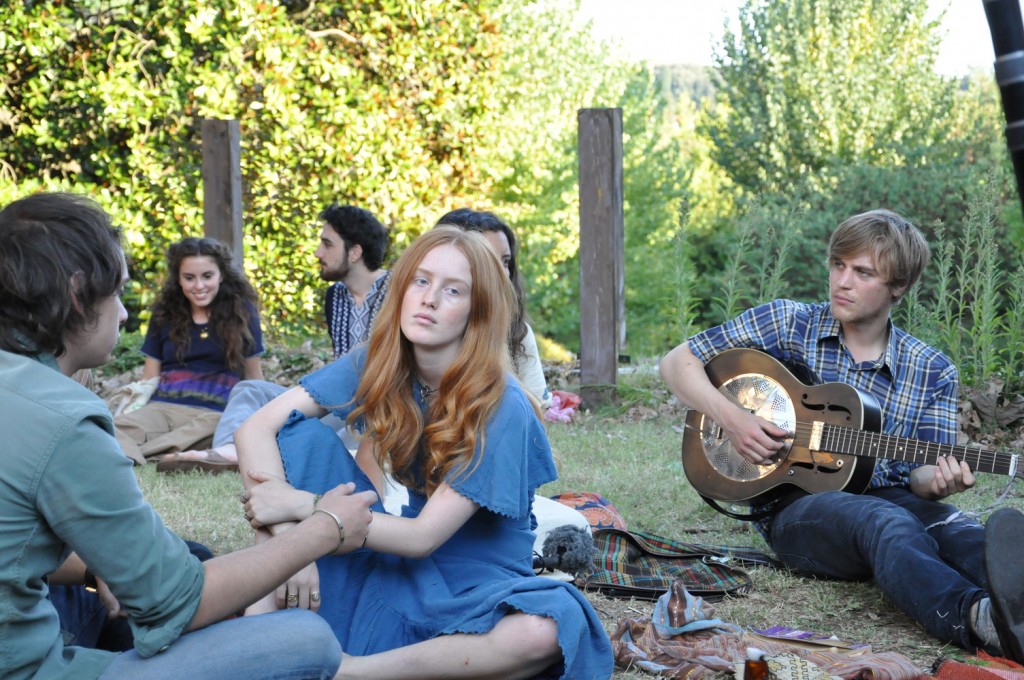 In her first scene in Olivier Assayas' new film "Something in the Air," Leslie, 17-year-old daugher of an American diplomat, is sitting on the grass with some other young people in a park in Italy. It is the early 1970's. A man is playing the Phil Ochs song "Ballad of William Worthy" on a dobro guitar. Leslie introduces herself to a painter, Alain (Felix Armand). She then kisses him on the upper lip, takes his hand and leads him away. Impulsif! Leslie speaks to him in English and the sudden change of language, along with her striking beauty, heighten this remarkable introduction of a new character in Assayas' marvelous portrait —a self-portrait in many ways— of activist student life a few years after the Spring '68 events that radicalized so many French youths.
It's also a stunning entrance by the (now) 20-year-old New York actor and artist India Menuez. India's credentials are almost a four-decade update of the flower child artist she plays in the film: graduate of an alternative high school in New York, member of the "Luck You" Chinatown-based art collective, frequently featured in style blogs and one of Papermag's "Beautiful People of 2011."
This summer India will play a rebellious teen in Brooklyn indie filmmaker Dustin Guy Defa's latest feature, "Sweet Lover." Defa ("Fever Dream") says his team auditioned her and, "we fell in love with her. She is an intelligent and genuine actress." "Something in the Air" opens in New York this Friday, May 3, at the IFC Center. Read my review of the film here.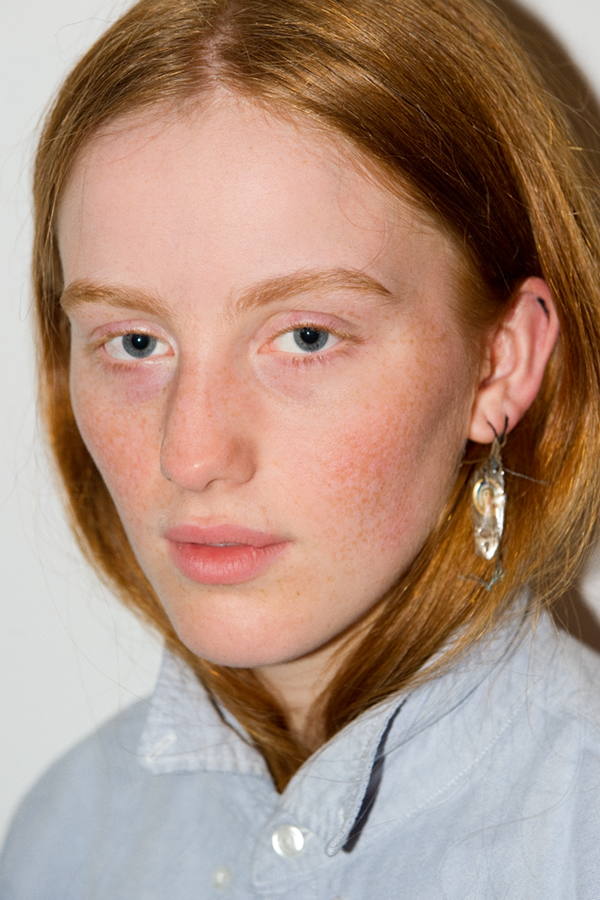 Herbert Gambill: I see a lot of similarities between the students in this film and the preoccupations of students today—a renewed interest in political change, collective work, questioning values, a frustration over the delayed arrival of a better world that earlier generations seemed to think was on the horizon. I'm very curious to see what people who took part in Occupy Wall Street will make of this film—will they be heartened by it?
India Menuez: What I understand OWS to be doing is simply creating a broad call to general action. But that makes it seem a bit pointless—which I don't think it is—because it is a choir of many different calls, which together become a kind of magical confusing song of hope. The issues are multifaceted and each of these facets are respected in their complexity with "never white wash" sticker stamp solutions attached, which becomes part of the confusion but then again gives the movement a sense of being real. I imagine a lot of it being like an elaborate tapestry, the picture we together compose of our world, this collective society, something along those lines—a collection of complicated knots. It's complicated.
How would you compare the political consciousness of your peers now with the students in the film?
Then there was a belief in solidarity through political movement as to the way to fix what was wrong with the tapestry. They would burn it, or they would bury it or they would simply flip it upside-down—some desperate need to make it new. Somewhere in between then and now everything sped up and so this idea of collective youth identity kind of became more confused. "Too self-reflective"—in a sense—became "hyper-retro-obsessed," which was then felt in many sects as a desire to slow down or take a step back to see "wait, what was that, I think I missed something?"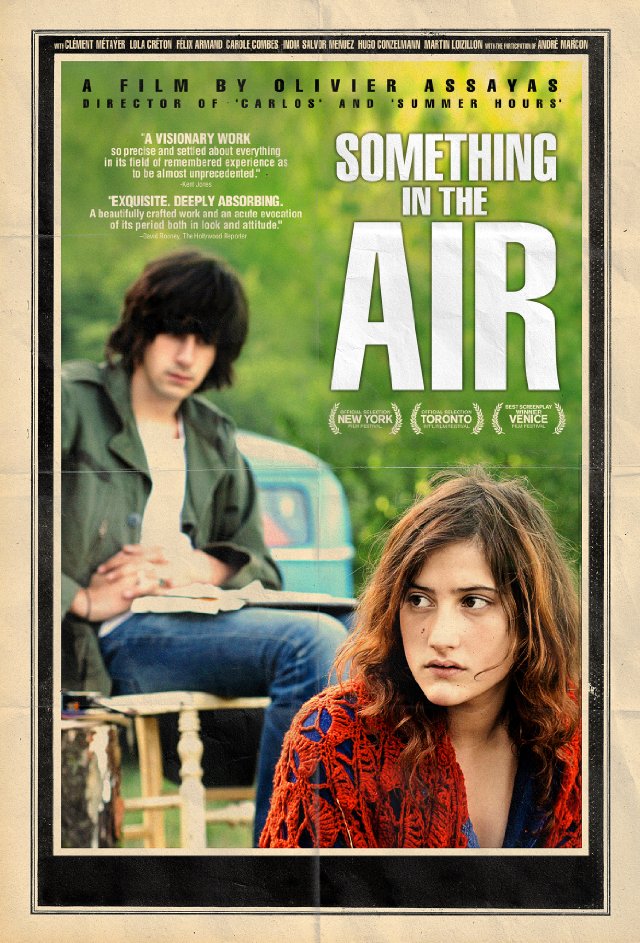 I don't know that I understand the restrictions of my vantage point dedicated to the now! That's the difference, now we are "now", then we were "future." Okay, I'm idealizing, but there it is: there still is idealism.
I don't feel I can adequately speak on behalf of my generation without shuddering, thinking I have packaged and labeled the matter too easily.
Or is it equally lazy to call it "inter-contradicted" and perhaps it just sounds opinionless. In regard to politics I'm thinking of a lovely drunken interview with Francis Bacon where he tries to explain how he is "optimistic—optimistic about nothing."
You mean the interview here, in this documentary?
Yes. And "nothing" is great! Ouroboros!
Ouroboros being the ancient symbol of a serpent eating its tail. The period costumes in the film are very good and I know you have a unique fashion sense and you've been involved in costume design yourself. What did you think about the clothes in the film and the ones your character, Leslie, wore?
I loved the man in charge of wardrobe; he was brilliant—Jürgen Doering. We had a lot of fun. In regards to feminine ideals of beauty common amongst the youth of that time I really appreciate the push towards naturalism and identify with a lot of those elements. Such as simply letting ones bodily hairs grow free.
Is acting your main interest now or just one of many?
Acting is just another medium through which exploration can be made; I enjoy the sense it can be used for just that. I think exploring is important. I am one of the co-founders of art collective Luck You. Perhaps most of all I am interested in creating an experience. And I also enjoy how vague that is, at least for now, as I feel young.
What did you think of the scene where Gilles burned Laure's favorite drawing of his?
Yes, the part where Gilles burns the piece reminded me of someone I know. I delighted in that sincere melodrama. It struck something in Laure, no?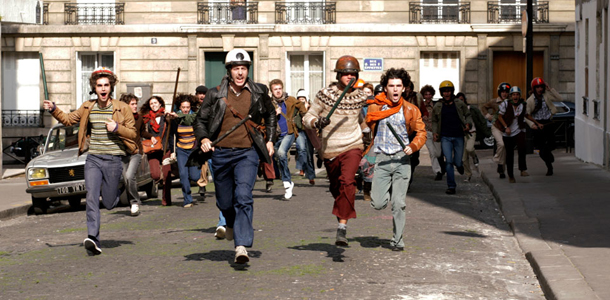 Yes, it punctuated their relationship and visually foreshadowed her tragic end. In the film, periodicals, mimeographed leaflets, paper books are hugely important to the radicalized students. Now people have the internet and social media, but many people (like your collective) still make zines and handmade media. What is the attraction of this return to handmade artifacts?
The attraction to printed matter despite the ease of other technological options? It simply satisfies a different part of oneself incomparably.
Who are some of your favorite musicians right now?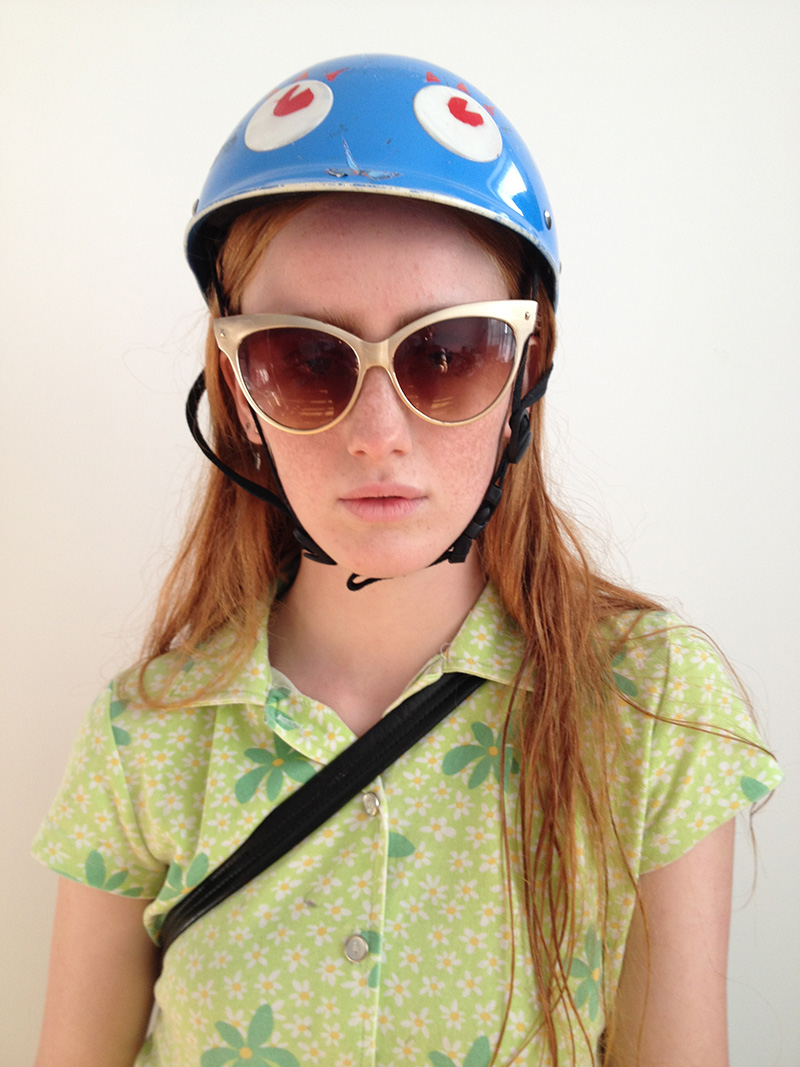 Listening to old bootleg recordings of my musician friend Heather Boo that I used to take to parties. That and "yeh-yeh" girl, go-go girl 50's Americana girl band stuff. That but also some sweet folk that is different but in a strange way feels equally "girly." So mostly girl stuff except I like to break it up and go see my friends Ratking play when I can.
Heather is also a member of your art collective and I see that Ratking was just chosen as one of the 15 break-out bands from last year's CMJ. What's next for you?
I did two indie features in LA last spring. I'm going to India to work on a film with director Maiko Endo, then in June I start filming for the next Dustin Defa feature. There are art shows and events in the Luck You vein along the way.