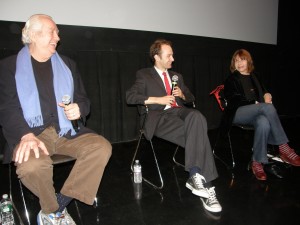 The late Hal Ashby is receiving some long overdue lauding this month with BAM's career spanning retrospective.  Along side the usual suspects ("Harold & Maude" and "Coming Home") are some lesser known gems like the one I watched (with slack jaw) last night, "The Landlord".  That movie, starring a young Beau Bridges, Lee Grant, Pearl Bailey and Lou Gosset was Mr. Ashby's first.  The story, written by Bill Gunn, takes place in the late 60s when people of color actually wore dashikis and Park Slope's was considered a slum. But make no mistake, "The Landlord", produced by Ashby's buddy Norman Jewison, is a comedy with many many laughs.  In fact during one scene, an extended sequence with Lee Grant and Pearly Bailey, the audience at BAM was laughing as hard as I've heard an audience laugh in years.  I've probably seen all the Judd Apatow movies on DVD so I can's speak for those audiences but the one I sat with was enjoying one of the great forgotten comedies ever committed to celluloid.  What's so wonderful is that like so many great comedies, be it Ashby or Chaplin or Mel Brooks, the political message is made far more successfully when not wrapped up didactically.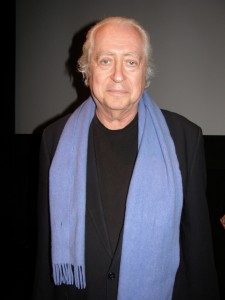 The evening's screening was introduced by Ashby biographer, Nick Dawson, a young man who comes from Scotland but currently calls Fort Greene his home.  Nick followed the screening by moderating a fascinating panel with guests Robert Downey, Sr. and Lee Grant (perhaps the only living star from the film who lives on the East Coast).  Downey, a seminal director in his own right, was good friends with the feted director and spoke with great affection of Ashby's ceaseless support.
Ashby has been criticized about pilfering away his talent with in indulgences but the panelists defended his work ethic. It wasn't Ashby who changed but the studio system which stopped being courageous and no longer hired artists like Ashby, thinking he was too risky, too difficult to categorize.  And it's true, of course; Ashby was certainly an unorthodox filmmaker.  Like Downey, Altman and Cassavettes were feircely independent spirits.  The studio heads of the 1980's were much less interested in those icons even though all three actually did some of their best work in that decade.
BAM's Ashby retrospective continues into this next week right up to the point where The Film Society of Lincoln Center's begins their Norman Jewison retrospective.  In addition to more panel appearances by Lee Grant (she starred in "The Heat of The Night" which was edited by none other than Hal Ashby), Mr. Jewison will be appearing at several screenings.  It should also be mentioned that the great Gordon Willis was the cinematographer on "The Landlord" and that it was produced by Walter Mirisch who also produced "In The Heat of The Night".
Still coming up in the BAM series: tonight 5/14 @ 6:30 & 9:30 "Bound for Glory"; Sunday @ 3, 6 & 9 "Being There"; Monday at 4:30, 6:50, 9:15 "The Slugger's Wife"; Tuesday @ 4:30, 6:50, 9:15 "8 Million Ways to Die"; Wednesday @ 4:30, 6:50 &  9:15 "In The Heat of the Night"; Thursday @ 4:30, 7 & 9:50 "Coming Home"; Monday, 5/23 @ 6:50 & 9:15 "The Cincinnati Kid"; Tuesday 5/24 @ 6:50 & 9:15 "The Last Detail".