The team behind the new dark comedy, "Manson Family Vacation", including actors Jay Duplass & Linas Phillips along with director J. Davis. Two bickering brothers make a tentative reconciliation to tour the Charlie Manson murder sites.
Director of the new documentary "Left on Purpose" which will be screening at DOC NYC next month, Justin Schein. Midway through the filming of a documentary about his life as an anti war activist, Mayer Vishner declares that his time has passed and that his last political act will be to commit suicide— and he wants it all on camera. Now the director must decide whether to turn off his camera or use it to keep his friend alive. Left on Purpose is an award winning feature length documentary that confronts the growing issues of aging, isolation and end of life choices through an intense character driven story of the relationship between filmmaker and subject. With humor and heart it provides a rare cinematic look at what it means to be a friend to someone in pain.
Filmmaker Joshua Bishop with the subject of his new feature doc, "Made in Japan", former Japanese country music star Tomi Fujiyama.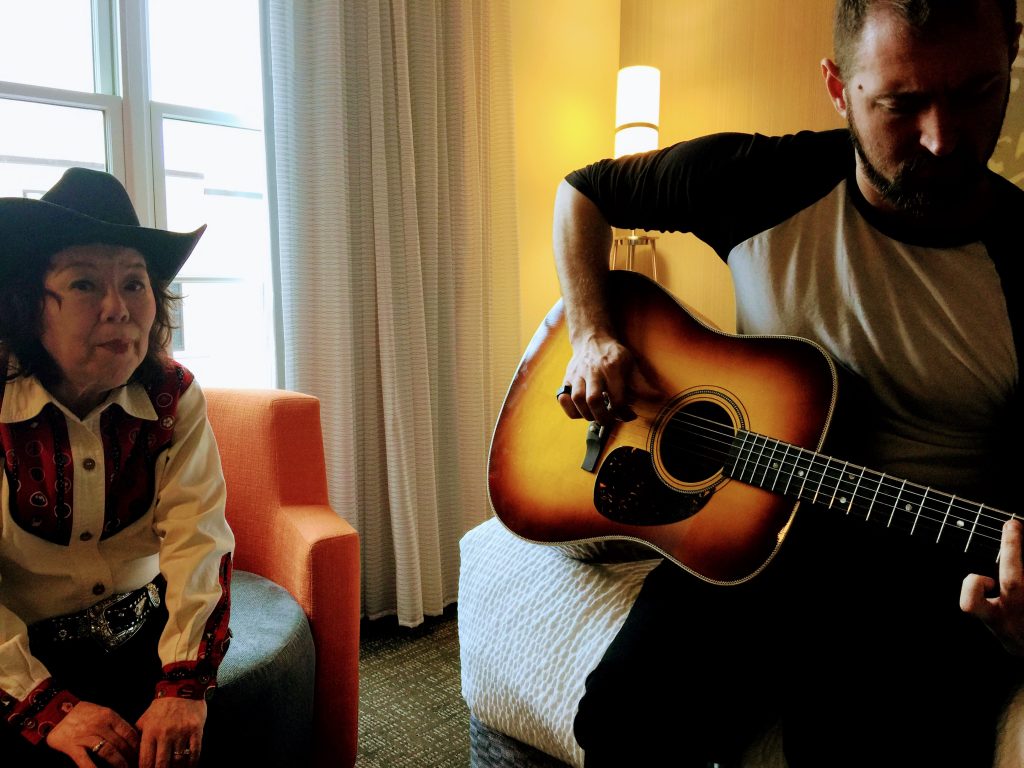 Podcast: Play in new window | Download
Subscribe: RSS