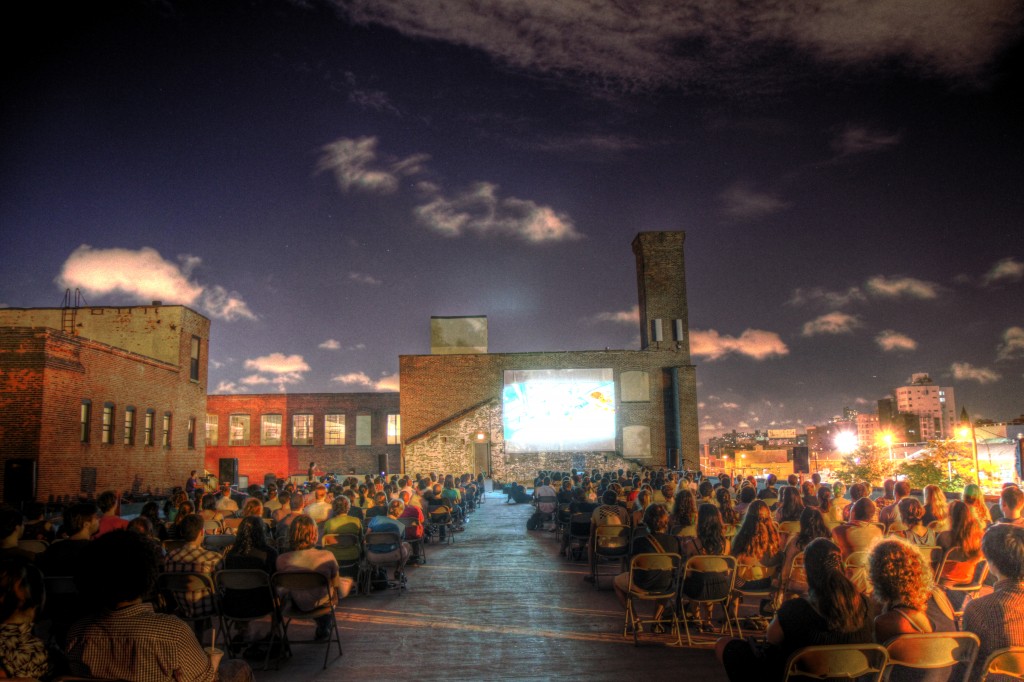 Rooftop Films kicks off their 18th season next weekend at Industry City with back-to-back evenings showcasing the best of independent cinema. Friday, May 16th will pick up Rooftop's long standing tradition of opening their season with a night of short films, an event they call "This is What We Mean by Short Films."  On Saturday, May 17th, they will screen Gillian Robespierre's very funny first feature "Obvious Child" which is already the buzz of the festival circuit and which will have its theatrical run later this summer. All said, 45 features will be screened in this summer's festival at various outdoor locations. Here are some titles we are most anticipating:
"Appropriate Behavior", directed by and starring Desiree Akhavan as a Persian-American trying to please her parents while still being a politically-correct Brooklyn lesbian. Akhavan recently signed on as a cast member of the fourth season of HBO's "Girls"; "Happy Christmas", Joe Swanberg's latest, stars Anna Kendrick. Her character's temporary residence with her brother causes comedic complications. The film also features Lena Dunham and Melanie Lynskey; "Ping Pong Summer" is film blogger Michael Tully's comic feature (and follow up to 2011's "Septien") about a young boy's 1985 summer filled with first love, ping pong and hip-hop. Stars table tennis enthusiast, Susan Sarandon; "Pulp", a portrait of the great '90s UK alt band ("Common People") includes the group's final concert in their hometown of Sheffield; "The Search For Emak Bakia", Oskar Alegria's poetic documentary about the making of Man Ray's 1926 experimental film; "She's Lost Control", Anja Marquardt's first feature investigates the conflicted emotions of a Manhattan sex surrogate; "The Trip To Italy", the sequel to Michael Winterbottom's comedy classic "The Trip", again stars Steve Coogan and Rob Brydon as a pair of bickering food critics on the road but this time with European seasoning; "We Are The Best", about three pre-teen Swedish girls who form an all-girl punk band. The film represents a marked change of tone for director Lucas Moodyson ("Together"). "A Girl Walks Home Alone At Night", a romantic vampire film set in Iran but shot in Los Angeles with supple black-and-white photography by Persian-American director Ana Lily Amirpour.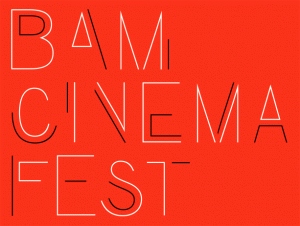 Several of the Rooftop films are also included on the slate for next month's BAMcinemaFest, held June 18-29 at the Brooklyn Academy of Music. Richard Linklater's twelve-years-in-the making "Boyhood" will get its New York premiere as opening night selection. A 25th anniversary screening of Spike Lee's "Do The Right Thing" will close the festival. Sandwiched in between and very much of note is David Zellner's "Kumiko, the Treasure Hunter" as a melancholy Japanese girl who travels to North Dakota seeking her fortune inspired by Coen Brothers' film "Fargo"; "The Heart Machine", film journalist Zachary Wigon's debut feature film starring Kate Lyn Sheil & John Gallagher, Jr; "I Origins" is Mike Cahill's follow-up to Another Earth which he premiered at CinemaFest back in 2011 and again stars his muse, Britt Marling; plus Maxim Pozdorovkin & Tony Gerber's "The Notorious Mr. Bout", and Josephine Decker's "The Wast Mild and Lovely".
Dates and locations for Rooftop's season is yet to be announced but BAMcinemaFest's full lineup is currently available.
You can learn more about many of these films by subscribing to Filmwax Radio. —Herbert Gambill & Adam Schartoff