Film Society of Lincoln Center screens Jesus Christ Superstar as part of Norman Jewison: Relentless Renegade, a career retrospective (May 25—30).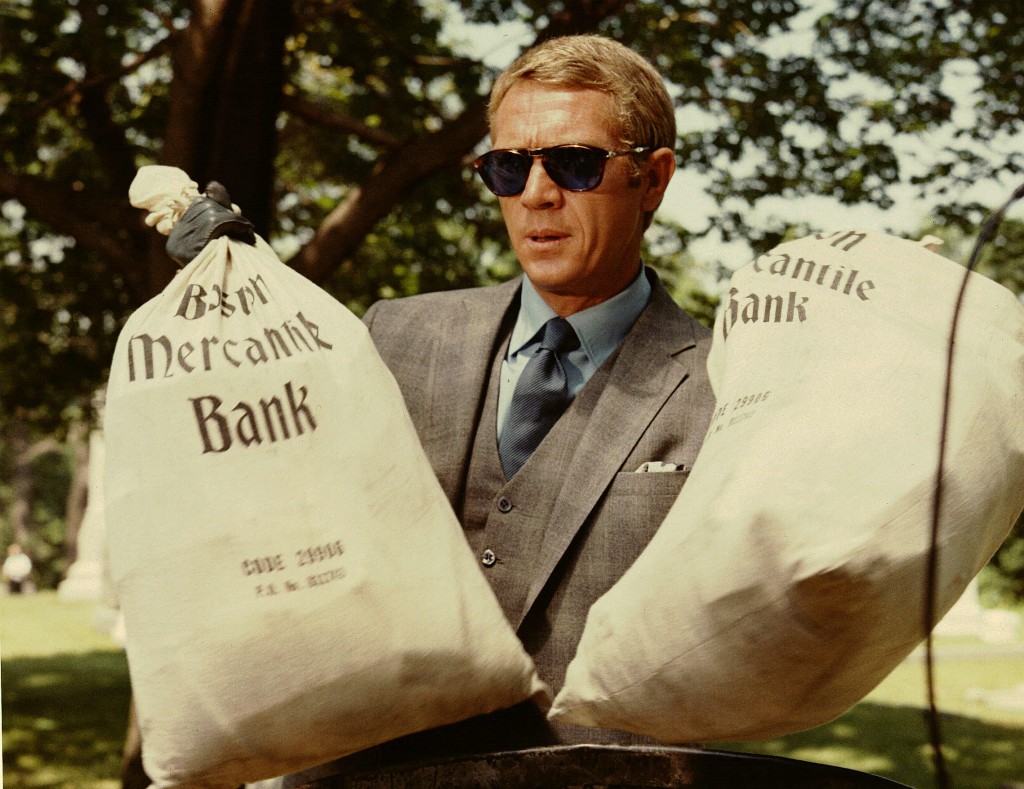 Man, Norman Jewison is it.  If you love American films from the 60s and 70s (and you do), then you know and love Jewison.  It begins roughly with "The Cincinatti Kid" with Steve McQueen though, personally I think it begins right after"The Russians Are Coming, The Russians Are Coming" with "In The Heat of the Night" with the screen commanded Sidney Poitier as Virgil Tibbs.  The studded supporting cast includes Rod Steiger, Lee Grant and Warren Oates.
"The Thomas Crown Affair".  "Crown" is one of my all-time favorites.  McQueen and Dunaway give career capping performances and their chemistry snaps, crackles & pops right off the screen. It's movies like these "Heat" and "Thomas Crown" as well as other seminal classics from his colleagues including "The Graduate", "Butch Cassidy", "Cool Hand Luke", "Bonnie and Clyde" and, of course, "Easy Rider" that have made me re-evaluate my favorite decade.  For many years it was the 70s since so many of my generation grew up with "Taxi Driver" and "The Godfather series" as part of their pop culture vernavular.  We were probably too young to see most of those movies when they came out (though my Dad did take me to see "Chinatown" for some reason) but when we were finally exposed to them on VHS or, if we were lucky, in a revival house, they changed our lives.  Certainly my life was.  Thinking back now –and after having watch thousands of films since– I wonder how much of my love for the 70s is more nostalgically based.
There are many books about the 70s and how the generation of filmmakers that came out of that era –most notably Scorsese, Lucas, Coppola and Spielberg– were the first post War generation to having rejected the studios for the streets.  How much of this is truth and how much is myth making is not the point.  One can go back just a few years earlier and see where the real ground was broken.  It was actually a generation older of filmmakers, renegades like Jewison, Sam Fuller and John Cassavettes, who were the first to truly hit the mean streets.  That's not to take away from the impact of films like "Who's That Knocking" and "Mean Streets".  They had a great creative influence on the Jewisons and Ashbys of the world.  In fact, just three years after "Who's That Knocking" (1967) came out and three years before "Mean Streets" (1973), Ashby had made "The Landlord".  One look at "The Landlord" and you'll never think of Ashby simply as the guy who made "Harold and Maude".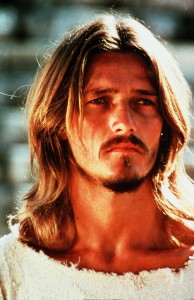 Last night we went to see "Jesus Christ Superstar" (1973). Out of the entire retrospective, this movie chosen for a variety of reasons: for one thing, I'd never actually sat through the film in its entirety before; secondly, Jewison was holding a Q & A afterward along with the film's musical conductor (or arranger I'm guessing) Andre Previn.  It was great to see Woody Allen's father-in-law in good form despite his physical difficulties.  The last reason we went is because "Jesus Christ Superstar" is a favorite of Natalie's.  Things worked out, we went.  The film is worth seeing.  It's a wide screen gem.  The music is cheesy at times.  We have Andrew Lloyd Weber — openly derided last night by Mr. Previn– to thank for that.  Mr. Previn felt no compunction to tone it down either.  His reasoning is that Mr. Weber has had more success than anyone and has nothing to worry about.  Another aspect that was well lauded by the filmmaker as well as members in the gratified audience, were the film's two leads:  Ted Neely who played JC, and Carl Anderson, who played Judas.  It was Mr. Anderson's performance, in particular, which stands out.  It's unselfconscious and unrestrained a performance as you'll ever see.  But never feels over the top.  Where are they now?  Well, it seems that Mr. Neely –at about 70 years of age– tours endlessly with one production of "JCSS" or another.  Mr. Anderson sadly died prematurel in 2004 at the age of 59.