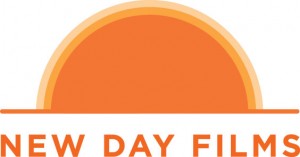 Several decades ago socially progressive documentary filmmakers like Liane Brandon, Amalie Rothschild, Jim Klein and Julia Reichert had distribution doors shut in their faces. Short-sighted distributors refused to take on their films, claiming that no one would be interested in films like "Growing Up Female" (1971), "Anything You Want to Be" (1971) and "It Happens To Us" (1972). Those films were a groundbreaking look into female gender stereotyping and were made on the cusp of a changing social landscape. Rather than just taking that rejection lying down, Brandon, Rothschild, Klein, Reichert and a band of other like-minded rebels decided to take matters into their own hands, literally. They founded a distribution company of their own and called it New Day Films, a new type of film company that would be cooperatively own and operated by filmmakers. They would specialize in renting or selling their films directly to educational institutions.
40 years later and New Day is flourishing, both artistically and financially. There's a whole new generation of young and vital filmmaker members like Johnny Symons, Jesse Epstein, Judith Ehrlich and Rick Goldsmith. Many of their films are making it into the mainstream, distribution deals along with education distribution through New Day. Once a year the entire membership gets together in northern Californian for a 4-day retreat to vote on bylaws and new membership – and even hang out in the hot tub. It's no walk in the park. According to New Day's current press liaison, Faye Lederman, they are there to get results. Day-long meetings are not unusual. And all the business is done through a well laid out participatory democracy.
A cherry on the celluloid cake is the celebration of New Day's 40th Anniversary at Documentary Fortnight, MoMA's International Festival of Nonfiction Film and Media, Doc Fortnight, also enjoying an anniversary of their own –in this case 10 years– has invited the aforementioned founders to come to the museum along with some newer members to present a small percentage of their amazing legacy of work. You can see some of the pioneering founding films (mentioned above), along with the NY festival premiere of 34x25x36 (Jesse Epstein) on February 26th at 1:30pm
http://www.moma.org/visit/calendar/film_screenings/11796
Among the films to be shown at MoMA, in both long and short format, are "Ask Not" (2008, dir. Johnny Symons) a film that sheds light on the battle behind the "don't ask, don't tell" law; "Deadly Deception: General Electric, Nuclear Weapons and Our Environment" (1991, dir. Debra Chasnoff) and an Oscar winning documentary about GE's role in making nuclear weapons.
The Documentary Fortnight festival runs from February 16-28. The selection committee includes MoMA's Sally Berger; Debra Zimmerman, Executive Director of Women Make Movies; and Chi-hui Yang, an independent curator.