On this episode of the podcast we celebrate the rare book culture through the prism of a new documentary called "The Booksellers". Director D.W. Young and producers Judith Mizrachy and Dan Wechsler (himself a rare bookseller and a subject in the film) join me for a discussion about the film and about the subculture of rare booksellers and collectors.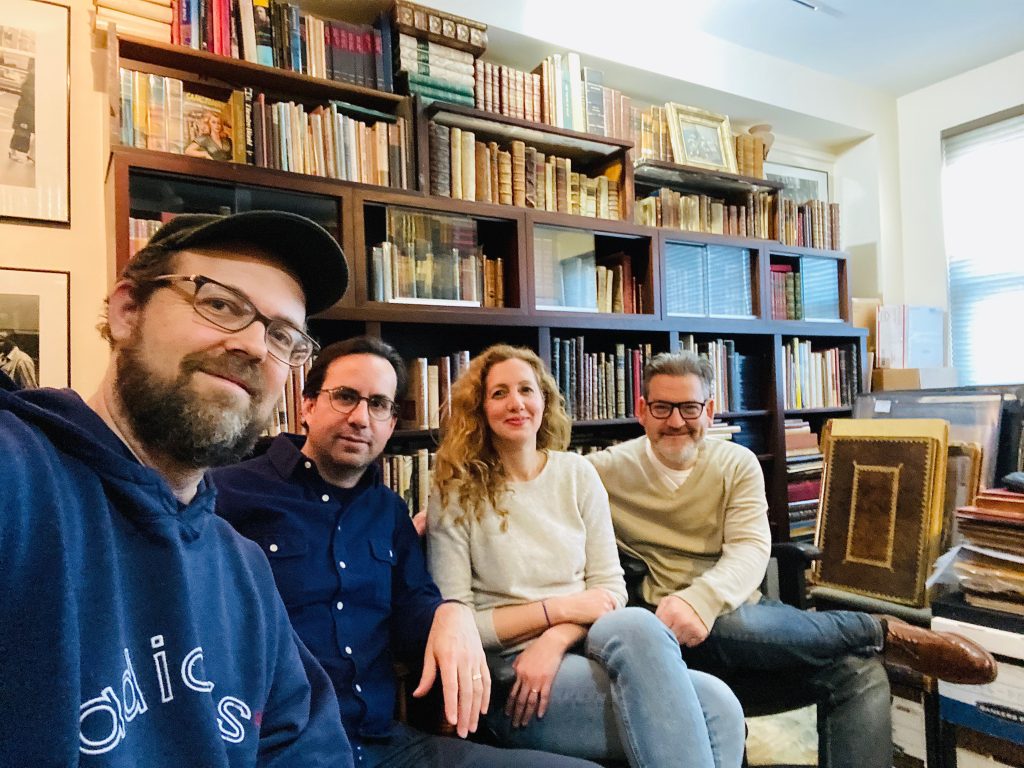 Antiquarian booksellers are part scholar, part detective and part businessperson, and their personalities and knowledge are as broad as the material they handle. They also play an underappreciated yet essential role in preserving history. "The Booksellers" takes viewers inside their small but fascinating world, populated by an assortment of obsessives, intellects, eccentrics and dreamers. Executive produced by Parker Posey, the film features interviews with some of the most important dealers in the business, as well as prominent collectors, auctioneers, and writers such as Fran Lebowitz, Susan Orlean, Kevin Young and Gay Talese. Both a loving celebration of book culture and a serious exploration of the future of the book, the film also examines technology's impact on the trade, the importance of books as physical objects, the decline of used and rare bookstores, collecting obsessions, and the relentless hunt for the next great find.
The film, which had its world premiere at the 2019 New York Film Festival, opens at the Quad Cinema in NYC tomorrow, Friday, March 6th. The opening night screening at 7:00 will be followed by a Q&A with the film's team including actor/EP Parker Posey moderated by Film at Lincoln Center director Eugene Hernandez. Saturday's 2:00 & 7:00 screenings will be followed by Q&A's with the film's team plus special guests, moderated by Filmwax Radio host Adam Schartoff. Tickets and details may be found on here.