On this episode: dispatches from this past summer's Traverse City Film Festival including 3 different film teams.
First up, Jeff Gibbs, the filmmaker behind a new controversial documentary, "Planet of the Humans" a documentary which questions the environmental movement's effectiveness and those luminaries who tower over it. "Planet of the Humans" dares to say what no one will —that we are losing the battle to stop climate change because we are following environmental leaders who have taken us down the wrong road— selling out the green movement to wealthy interests and corporate America. This film is the wake-up call to the reality we are afraid to face: that in the midst of a human-caused extinction event, the so-called environmental movement's answer is to push for techno-fixes and band-aids. It's too little, too late. Removed from the debate is the only thing that might save us: getting a grip on our out-of-control human presence and consumption. Joined by Gibbs is Ozzie Zehner, author of the recent best selling book "Green Illusions".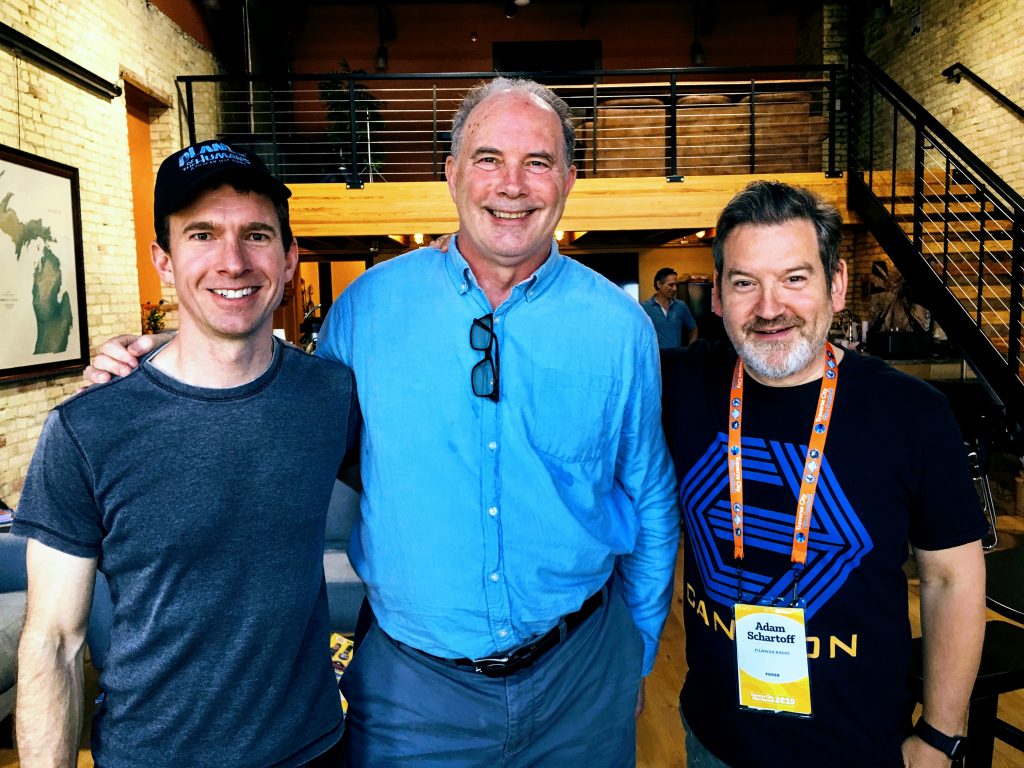 Up next, the musical act Jim & Sam who made the documentary "After So Many Days" which chronicles their commitment to perform a show every day for 365 days in a row. After a decade of making music together, Jim and Sam, a recently married singer/songwriter duo from Los Angeles, were not the conventionally successful band they hoped they'd be. Feeling stuck and anxious about their future, the duo made a spontaneous decision to go 'all in,' making a pact to play one show every day for a year. With suitcases and a guitar, the troubadours ventured out for a 365-day tour down unexplored roads, and onto unexpected stages, bringing their music to new audiences throughout 14 different countries. "After So Many Days", is an intimate front row seat to the highs and lows of what it's like for two people to pursue a dream, together. Visit Filmwax Radio's YouTube channel for a song performed live just for the podcast!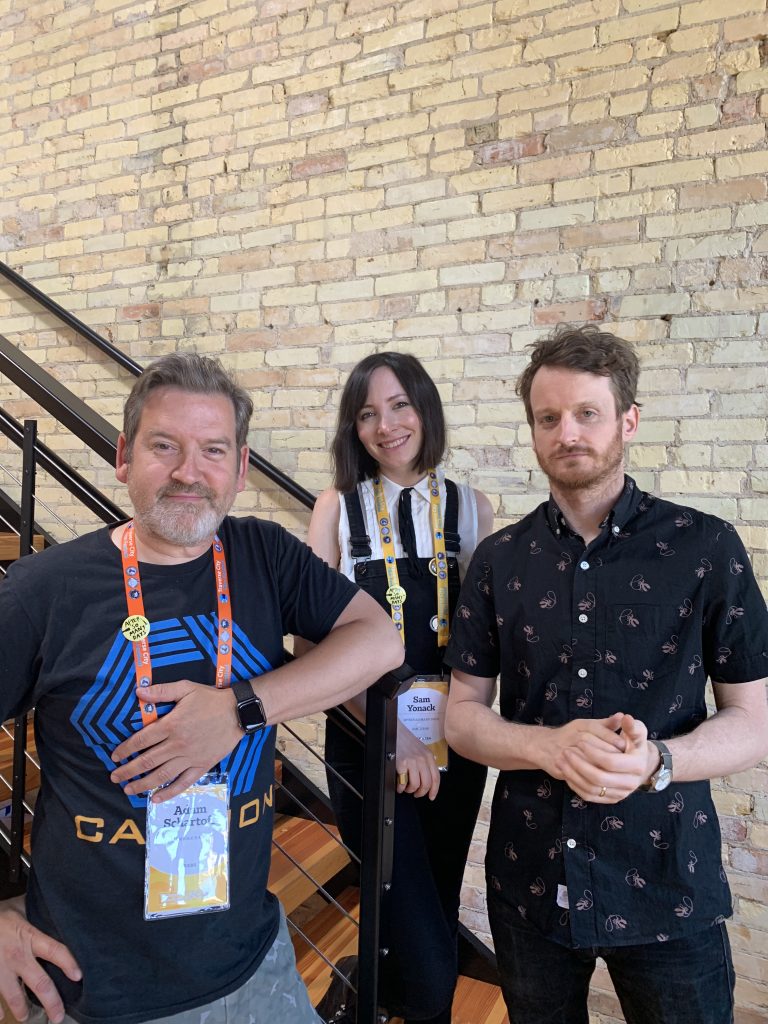 Lastly, filmmaker Dan Schechter returns to the podcast for his third visit. He has recently directed "Safe Spaces", a film in which comedy and drama collide in this witty New York City story about navigating life and family in the modern age by TCFF alum Daniel Schechter (Life of Crime, 2014; Supporting Characters, 2012). Josh (Justin Long) is a young and hip adjunct professor of Creative Writing who knows how to stay relevant with his students. Or so he thinks. When his 'cool' teaching style ends up triggering a female student, his classroom becomes divided and his career tenuous. To make matters worse, his beloved grandmother has fallen ill, forcing his dysfunctional family to come together and face the transgressions of the past. As he earnestly bumbles his way through each cringe-inducing calamity, Josh begins to discover just how clueless he might be about his privilege in all aspects of life. With exceptional performances from its supremely talented supporting cast, including Fran Drescher, Richard Schiff, and Lynn Cohen, this honest and heartfelt film speaks to both the specificity of the moment and the timelessness of familial bonds. Dan is joined by the film's producer Courtenay Johnson.