The audio for this episode is available for Filmwax's Patreon subscribers.
Finally we've gotten Gilbert Gottfried on the podcast! And why not? There's a new documentary about Gilbert called… "Gilbert", which premieres today, 11/3/2017. at the IFC Center in NYC. Also joining the comedian is his wife, Dara Gottfried as well as the director of the film, Neil Berkeley. The film follows Gilbert over a period of time giving us the opportunity to see him at home with Dara and their two kids, as well as his traveling to gigs and performing his unique style of comedy. The film also takes a look back at his life and his career, and is helped along by such comedy luminaries as Richard Belzer, Jay Leno, Whoopi Goldberg, Dick Van Dyke, Arsenio Hall, Jeff Ross, and others. Don't miss this thoroughly entertaining and often times moving documentary, or this episode for that matter.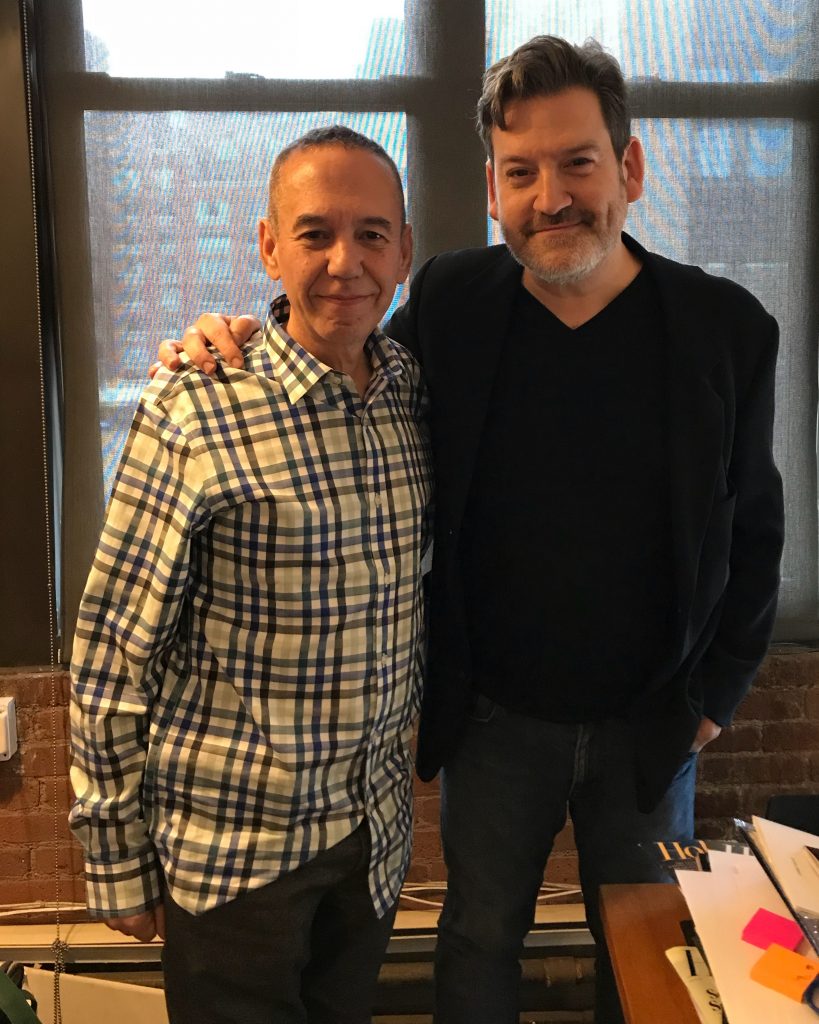 Then, in the second segment, I welcome VP of Acquisitions at Neon, and the producer/curator of the new documentary "11/8/16", Jeff Deutchman, to the podcast. On the morning of Election Day 2016, Americans of all stripes woke up and went about living their radically different lives. These were the hours leading up to Donald Trump's unexpected, earth-shaking victory, but, of course, no one knew that yet. With "11/8/16", producer/creator Deutchman's second installment in his election film series, viewers are afforded a uniquely cinematic look at the chaotic glory of American democracy from sea to shining sea. Some of the filmmakers involved include past Filmwax guests Martha Shane, Alma Har'El, Vikram Gandhi & Bassam Tariq. The film opens today, 11/3/2017, at the Cinema Village in NYC, at the Laemmle Noho 7 in Los Angeles, and other select cities, as well as streaming on most popular digital platforms.