Episode 409 of the podcast begins with a nod to BAMcinemaFest which runs from June 14th through the 25th. Then in the first segment I have a conversation with the team behind the new documentary "One October", Clay Pigeon and director Rachel Shuman. During the last days of Barack Obama's first bid for the presidency and the country's worst economic disaster since the Great Depression—WFMU The Dusty Show host Clay Pigeon takes to the streets of New York to talk to people about their lives, their dreams, and their relationship with a transforming city. The film is screening at the upcoming Lighthouse International Film Festival on Saturday, June 10th at 11 AM. They will also be screening at the Woods Hole Film Festival this summer.
Next up is a two-part segment. The first part is the with the creative team behind the documentary Big Sonia, Leah Warshawski and Todd Soliday. Standing tall at 4'8″, Sonia is one of the last remaining Holocaust survivors in Kansas City and one of the only survivors there who speaks publicly about her wartime experience. Sonia's enormous personality and fragile frame mask the horrors she endured. After that in the second part of the segment I'm joined by Jennifer Jones & Cynthia Hornig the founders of Women You Want to Fund, a crowd  sourcing platform for female driven projects. Big Sonia is attempting to raise money for their theatrical trajectory and more festival screenings. Consider contributing!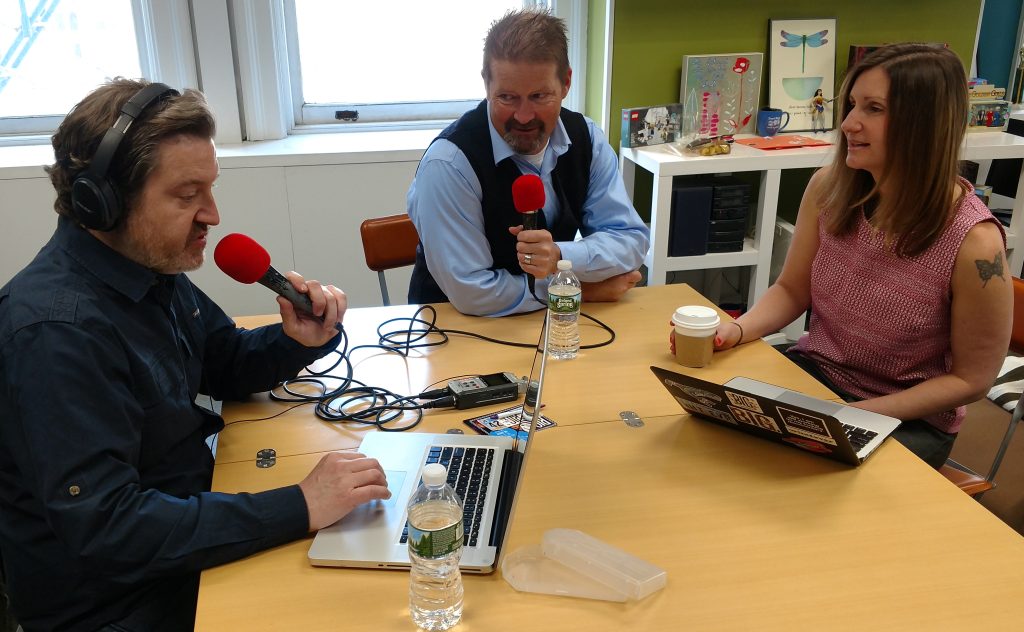 This episode of the podcast is sponsored by Magic Drop. Magic Drop is a music licensing business based in Brooklyn, NY which represenst an eclectic roster of bands and composers, licensing their music for use in films, TV and beyond.
Filmwax Radio is part of the ShowBriz Studios podcast network.