Kent Jones, Deputy Editor of Film Comment and director of the new documentary "Hitchcock/Truffaut" is the first guest. The film is based on the story behind the best selling book, "Hitchcock by Truffaut: A Definitive Study of Alfred Hitchcock". Among those talking heads interviewed in the film are Wes Anderson, Paul Schrader, Martin Scorsese & David Fincher. The film opens today, Wednesday, December 2, 2015 at Film Forum and Lincoln Plaza Cinema.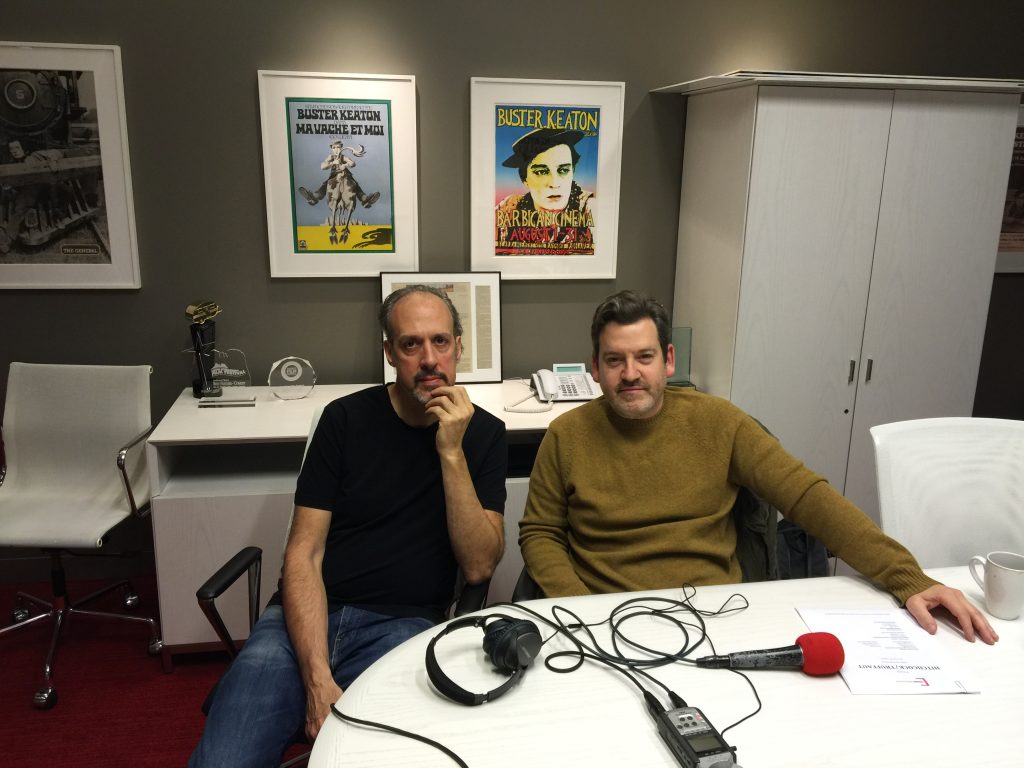 The second guest is Charles Poekel, an editor/cinematographer/producer who has worked on several films for 4th Row Films. He has his own film, "Christmas, Again", which premiered at Locarno and since screened at many A-list festivals including Sundance and New Directors/New Films at Lincoln Center. The film is about a depressed man (Kentucker Audley) who spends his holiday season trying to forget his pain and who works at a Christmas tree stand in Greenpoint, Brooklyn. The film also stars Hannah Gross and was shot by Sean Price Williams. The film opens at MoMA on Thursday, December 3rd, then on digital platforms on Friday, December 4th. Then in L.A. on Friday, December 11th. Christmas, Again is being distributed jointly by Factory 25 and Fandor.
Follow us on Facebook, Twitter & Instagram. The podcast is also available on iTunes, Stitcher & Youtube.